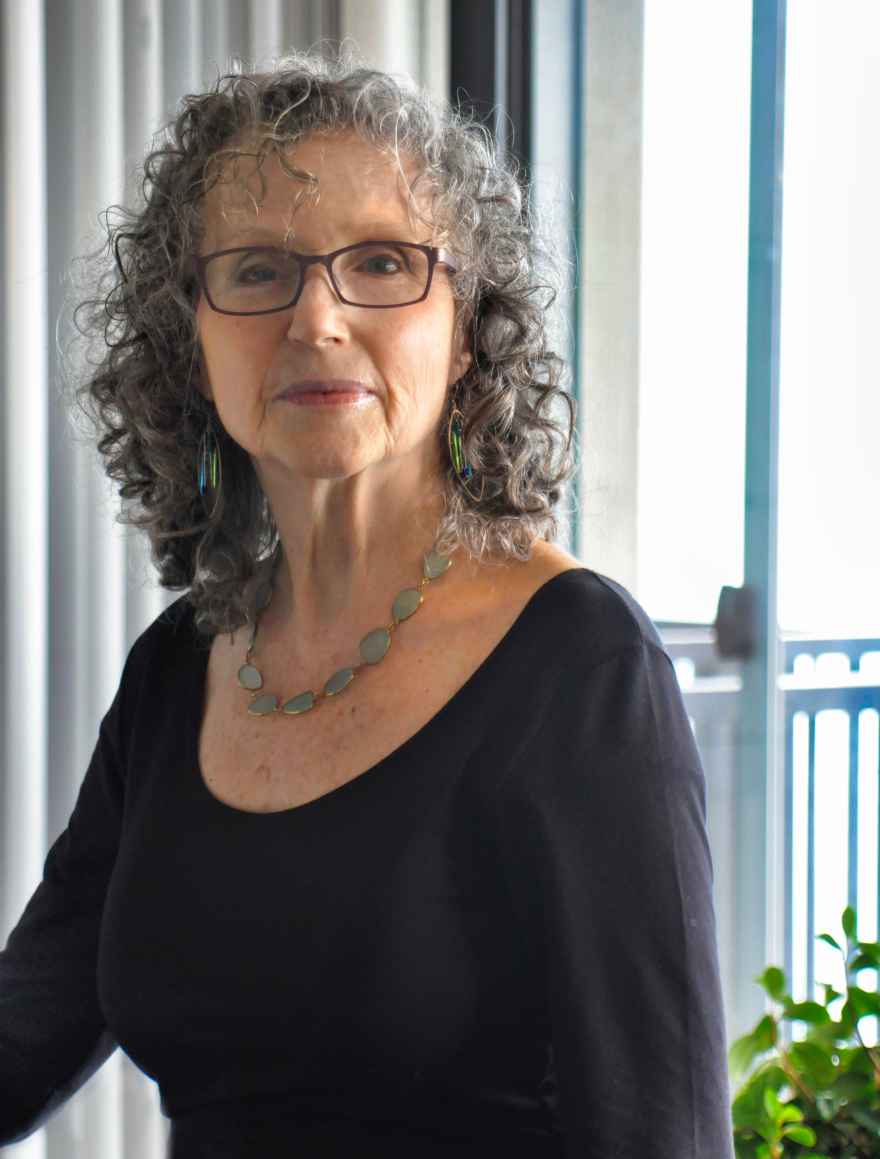 The following was published in UChicago News on Feb. 28, 2023. 
By Sara Patterson
Prof. Shulamit Ran first read Anne Frank: The Diary of a Young Girl at age 12 while growing up in Israel. The book's power never waned, and over the years the University of Chicago composer has written several works with a focus on the Holocaust during her Pulitzer Prize-winning career.
Now, Ran has returned to Anne Frank by creating the music for a full-scale opera based on Frank's remarkable diary—a project into which she said she poured tremendous mental and emotional energy. Titled Anne Frank, the work will premiere on March 3 at Indiana University.
"The topic of Anne Frank was one that I thought about at different times and from various perspectives. As in my other works that speak to the difficult subject of the Holocaust, my desire through music has been to say: 'Do not forget,'" said Ran, the Andrew MacLeish Distinguished Service Professor Emerita in the Department of Music. "From the moment that I decided that I would indeed create an opera that has the diary of Anne Frank at its center, I felt I had taken on a huge responsibility and, with responsibility, comes risk. She has become such an incredible, larger-than-life, iconic figure for so many throughout the world. Yet it was important for me that my opera be about a real person, not a figure that you put on a pedestal."
In addition to Ran, the creative team for Anne Frank includes librettist Charles Kondek and conductor Arthur Fagen, professor of music and co-chair of the Jacobs School of Music Department of Orchestral Conducting at Indiana University. The opera was commissioned by Indiana University's Jacobs School of Music after more than a decade spent acquiring the literary rights.
For a subject matter of such magnitude, Ran decided to create an opera 2.5 hours long—with a large orchestra, a significant number of chorus members and a cast of nine principal singers. Ran and Kondek show Frank as a teenager of incredible imagination, exuberance and wit, as well as a hugely gifted writer with an uncanny ability to comment on the world, on those around her, and on herself. But another goal, conveyed mostly through the chorus, is to bring into the opera a recurring element of the world outside the "secret annex" where Frank and seven more people hid, thus providing the opera with its broader context.
"The brilliant artistry of Shulamit Ran as a composer lies in the many ways she captures the human spirit by asking us—intimately yet compellingly—to respond to the command 'listen, hear,' the shema of Jewish worship and prayer," said Philip V. Bohlman, the Ludwig Rosenberger Distinguished Service Professor in the Department of Music at the University of Chicago. "By asking of us that we listen and hear, Shulamit opens the worlds of others, where her music gives new clarity and meaning to their voices.
"It is that intimacy of experience, nowhere more profound than in the life of a young girl awaiting death in the Holocaust, to which Shulamit has turned with her new opera on Anne Frank. Shulamit's music asks us to listen to and to hear Anne Frank's voice as only she, the great composer of intimate moments, can do."
"Shulamit's career at the University of Chicago has spanned 40 years, and we were treated to premieres of many of her outstanding compositions during these decades," said Anne Walters Robertson, dean of the Division of the Humanities and the Claire Dux Swift Distinguished Service Professor in the Department of Music. "Her 1997 opera, Between Two Worlds (The Dybbuk), was an astonishing success, and we eagerly look forward to her new opera on Anne Frank."
Sources of inspiration
Ran's journey at UChicago began after the late Ralph Shapey, head of the composers in the Department of Music at UChicago, listened to a recording of her music and asked her to join its faculty in 1973. After Ran heard some of her students discussing Shapey's imaginative compositional exercises, she asked him if he could teach her as well. According to Ran, Shapey was a remarkable teacher, and his legacy continues to reverberate with her.
"No one could ask for a better home—artistically and intellectually—than UChicago," Ran said.
Through the years, her colleagues at UChicago have been sources of inspiration, edification and stimulation to her, sharing their knowledge, ideas, insights, new ways of thinking and new forms of collaboration. For example, Robertson guided her through the maze of Latin grammar in Anne Frank, at an imagined light-hearted moment in which under her father's tutelage, Anne is practicing the conjugation table of amare (to love).
While the piano is her primary instrument for composition, Ran also has found that learning the capabilities of each instrument used in her compositions is essential. For her, each instrument has its own soul, and it is up to the individual composer to discover and interpret its unique musical qualities. Ran explains an instrument may occupy similar acoustical space as another instrument, but the two have entirely different souls such as the cello and the bassoon.
'Unique musical materials'
"A composer who has consistently followed her own personal creative star, Shulamit fashions unique and naturally musical materials, which are expertly crafted, resulting in eloquent, riveting, thoughtful, emotional compositions that shimmer with dimensionality and luminosity," said Augusta Read Thomas, University Professor in the Department of Music at UChicago.
While she retired from teaching at UChicago in 2015, Ran has continued to compose music, most of it commissioned by organizations or performers. After the production of Anne Frank, Ran wants time to rest and think and not be focused on work deadlines. She plans to edit several of her earlier compositions and perhaps compose a cello concerto, which she has not written before.
"I have other interesting ideas floating about," Ran said.
Learn more about the performance, and how to attend, at the Indiana University website.