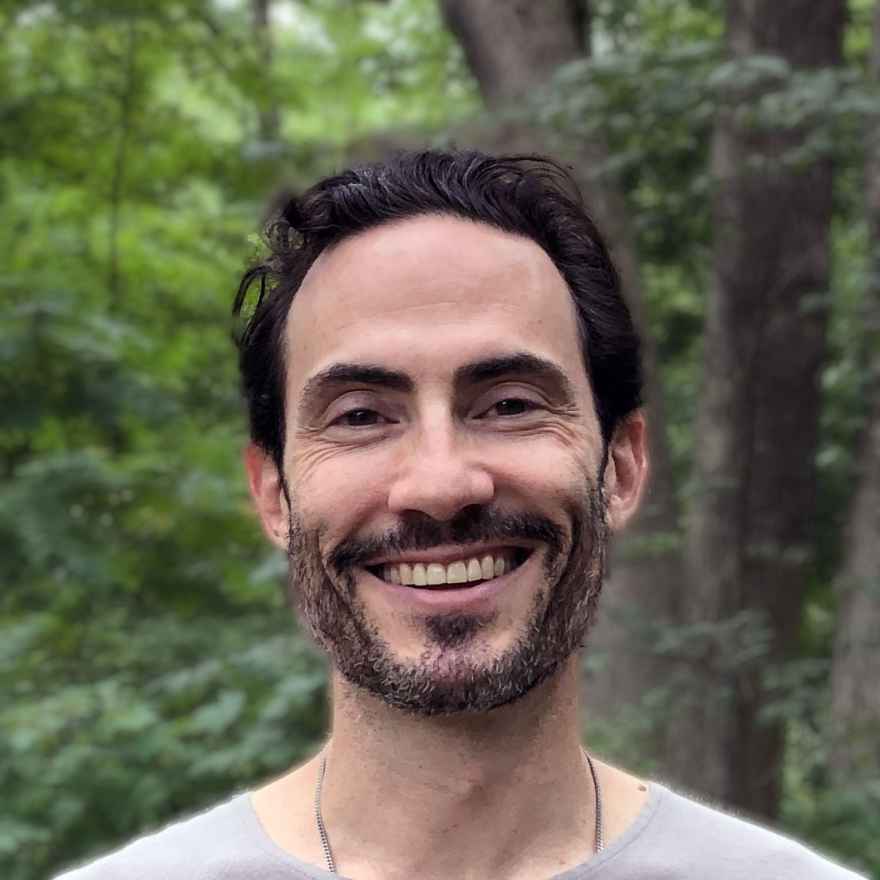 More than 100 staff members work in the Division of the Humanities. We'll introduce you to our staff in this continuing series.
Greg Panciera
Web & Software Developer
Center for the Art of East Asia
Art History Department
What do you like most about your job?
One of the many things I love about my job is the breadth and variety of the work. We're a small center, and each of us has to be versatile in covering tasks. My specific role involves presenting the center's digital restoration work of Chinese cultural heritage sites to the public via websites and other technologies. This work gives me an opportunity to continually learn about Chinese culture, language, and history; design and code websites; write or contribute to the writing of some of the material we present; and work with cutting-edge 3D technologies. It's rare that I have a week without facing a new and challenging task; I especially love this aspect of the job.
What was the last good book you read?
I really enjoyed Life with Picasso by Françoise Gilot. She shares countless insights into Picasso's views and approach to making art. As a practicing artist, one idea that resonated with me, as seen in his endlessly evolving style, was his view that "art," as defined for any given moment and context, is supposed to be subversive. It can be used against the established order of the time—and that once that a form is well-understood, and/or approved, its inherent value to culture and progress diminishes. Gilot also shares the profoundly complex and often negative impact Picasso the person had on his family and those close to him. It was a fascinating story of contrasts and difficult questions.
You might work with me if …
You're working with Chinese Buddhist art/art history, digitally sharing art/art history, digitally archiving art/art historical materials, or using 3D technologies (especially in cultural heritage applications).
Have you listened to any music or read any books that have changed your perspective?
I'm a musician and producer outside of my job at UChicago. Music is a huge part of my life, and there have been important musical discoveries through every stage of it. I'm having trouble picking out a single one, so I'll share a few that come to mind as "perspective-changing": Peter Gabriel's Passion: Music for the Last Temptation of Christ was a singular fusion of synthetic instruments and musicians and instruments from around the world. It led me to many years in exploring Middle Eastern, Indian, and North African music. Autolux and Sonic Youth opened me to a degree of dissonance I'd been previously unable to stomach. Bands like Radiohead, Deerhunter, and Queens of the Stone Age have each demonstrated the art of how to continuously push their own and their listeners' boundaries. Working with Alessandro Cortini opened my mind to experimental electronic composition that I'd never experienced. D'Angelo's Voodoo record taught me that groove and the notion of playing/singing "in-time" could be completely different from the rigid, grid-like approach to time that most Western popular musicians hold.