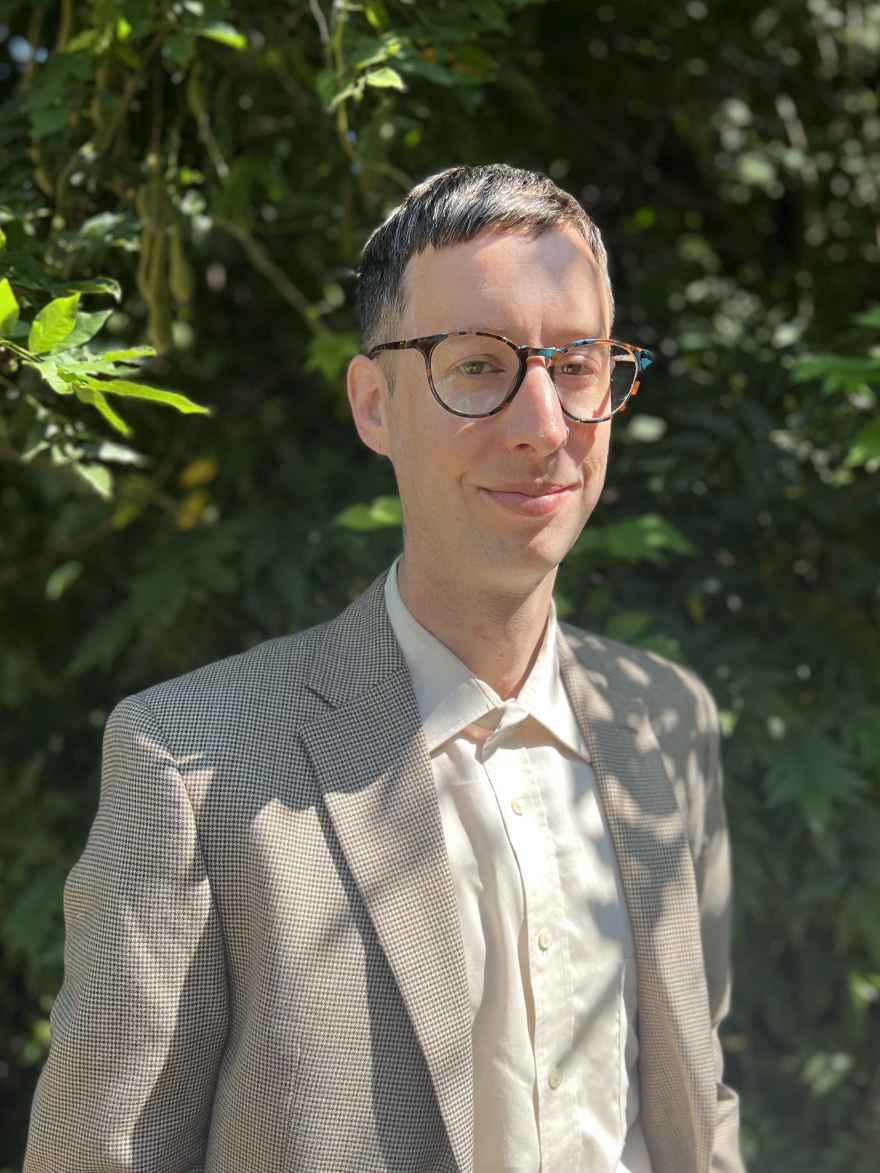 More than 100 staff members work in the Division of the Humanities. We'll introduce you to our staff in this continuing series.
Paul M. Goerner
Program Coordinator
Master of the Arts Program in the Humanities
What do you like most about your job?
I really appreciate being able to work in a place where I'm surrounded by curious people who are eager to learn things and engage with other folks about the things they have a passion for. Even though I'm not taking classes at the moment, I still get to learn about all sorts of fascinating subjects.
What was the last good book you read?
I absolutely love fiction, particularly of the genre variety. I tend to be one of those distractable folks who is usually doing a bad job reading three or four things at once. A couple things that have really stood out to me particularly recently include Kim Stanley Robinson's Mars Trilogy and Kazuo Umezu's Cat-Eyed Boy series.
You might work with me if …
… You have any business coordinating events or other engagements with the Master of the Arts Program in the Humanities. I'm here to oversee schedules, coordinate, and support all of our events, and handle most of our immediate logistical processes. If we haven't worked together yet, I'm definitely looking forward to meeting you.
What's the best piece of advice you've heard or received?
Here is a short video interview with the amazing artist and musician Laurie Anderson, which I like to reference because she discusses the work of essayist George W.S. Trow. She questions our current global culture's tendency to erase the awareness of communal space that surrounds the individual, in favor of an impersonal, globalized stage modeled after celebrity media. Anderson asks us to examine the importance of recognizing the immediate connections around us and challenges us to refocus our energies there. I've found that advice to be a persistently valuable reminder.