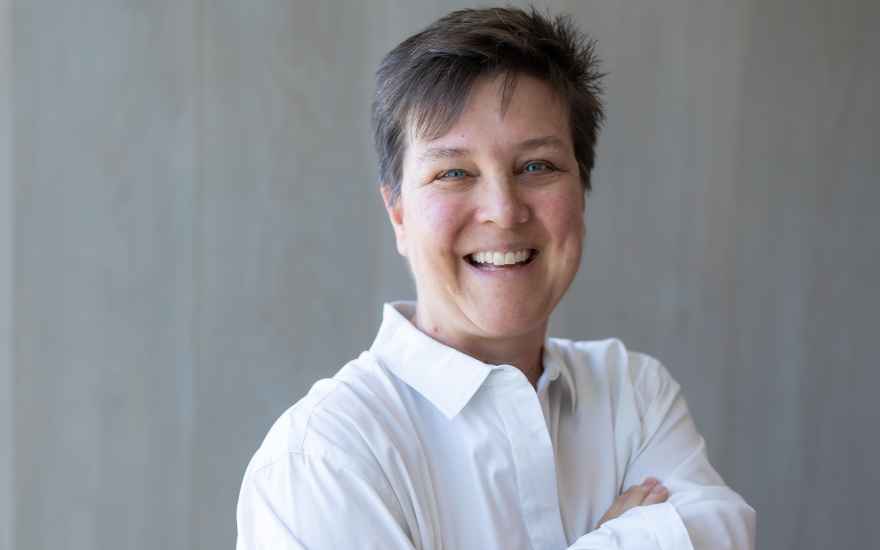 The following story was published in UChicago News on May 18, 2023.
Prof. Deborah L. Nelson has been appointed dean of the University of Chicago Division of the Humanities, President Paul Alivisatos and Provost Katherine Baicker announced. Her tenure will begin July 1.
Nelson is a renowned scholar whose research focuses on late 20th-century U.S. culture and politics. The Helen B. and Frank L. Sulzberger Professor in the Department of English and the College, she currently serves as chair of the Department of English Language and Literature.
"Debbie is a highly regarded scholar who has made important academic contributions and who has contributed in numerous ways to the vitality of our University community," Alivisatos said. "She is an experienced, collaborative and energetic leader. I am grateful that she has committed to service as Dean of the Humanities Division. Hers will be a powerful voice for the humanities at UChicago and beyond."
"The humanities are vital to our University community, helping us understand the human condition, cultivating critical thinking, and fostering a transformative learning environment," Baicker said. "Debbie exemplifies these values. Her expertise and vision will undoubtedly propel our Humanities Division to new heights."
Nelson's research interests include American literature and plays, gender and sexuality studies, photography, and Cold War history. Her book, Tough Enough: Arbus, Arendt, Didion, McCarthy, Sontag, Weil, won the Modern Language Association's James Russell Lowell Prize for Best Book of 2017 and the Gordon J. Laing Award in 2019 from the University of Chicago Press. She is also the author of Pursuing Privacy in Cold War America and articles published in PMLA, American Literary History, Contemporary Literature, Feminist Studies, and in several edited collections.
Nelson will succeed Anne Walters Robertson, the Claire Dux Swift Distinguished Service Professor in the Department of Music and the College, who has served as dean of the division since 2016. Robertson will serve as faculty director at the University's Center in Paris for the 2023–24 academic year.
"I am thrilled and honored to lead the Division of the Humanities and continue the extraordinary work of my predecessor, Anne Robertson," Nelson said. "The division's remarkable scholars and artists are one of the University's great treasures. Collaborating with them to expand the reach of the humanities in the University and in the world will be the highlight of my career."
Nelson has been a member of the University faculty since 1996. She attained a Ph.D. in English from City University of New York, a master's degree in English from Columbia University and a bachelor's degree in English from Yale University.