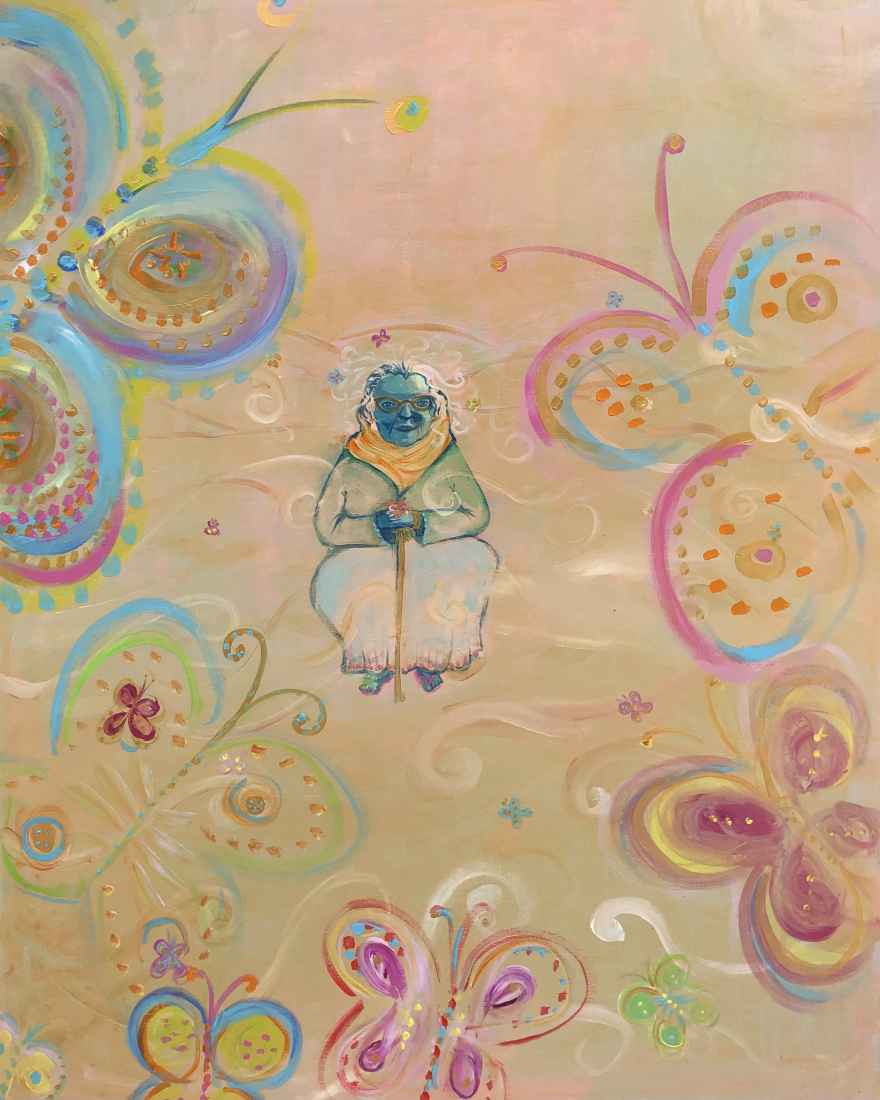 By Sara Patterson
Less than 1 percent of all translated literature published in the U.S. during the past 10 years comes from a South Asian language while the region is home to more than 20 percent of the world's population. To reverse this trend, the UChicago Humanities Division is launching the South Asian Literature in Translation (SALT) project with substantial funding over five years by Dipak Golechha to support and promote English-language translation of literature written in the major languages of South Asia.
"With this project, we aim to bring some of the extraordinarily rich literature of the subcontinent to publishing markets where it has thus far been severely underrepresented," said Jason Grunebaum, co-director of the SALT project, a Hindi translator and instructional professor in the Department of South Asian Languages and Civilizations (SALC) at UChicago.
"There's historically been a bias in Anglophone publishing toward translations from a handful of mostly large European languages—the languages most widely taught at universities, the languages most likely to be read by Anglo editors, and where they're likely to have the strongest publishing networks," said Daniel Hahn, co-director of the SALT project, past chair of the U.K.'s Society of Authors and founder of The TA [Translators Association] First Translation Prize. "In addition, there are many great South Asian writers working in English, who do get well published and somehow starve the rest of literature of its due attention here. Add to this the almost complete lack of national or regional institutional support to promote these literatures in any way, and the very poor performance, while shameful, is not surprising."
Currently, South Asian literary translators must function as advocates for their languages and authors, while South Asian publishers have not been successful in promoting their authors to Western publishers. The SALT project leaders Grunebaum and Hahn are working to change those dynamics by funding trips for publishers from English-speaking countries to South Asia and by teaching South Asian publishers how to work with publishers in the Anglosphere.
"The SALT project will fill a notable lacuna in world literature by bringing English translations of South Asian texts to a wide audience," said Anne Walters Robertson, Dean of the Division of the Humanities and the Claire Dux Swift Distinguished Service Professor in the Department of Music. "Just as the Murty Classical Library of Indian Literature has provided us with many important Indian texts, so the SALT project aims to offer a similar resource for the large number of works written in many South Asian languages."
To address South Asian literature's lack of translation into English, the SALT project provides translator training and mentorships; discovery and acquisition of literature by South Asian writers; workshops for publishers across South Asia; and promotion for the translated South Asian literature in English-speaking countries. The translator training program pairs an emerging translator with an experienced translator for a total of 24 mentorships over five years, with each training lasting nine months. It is scheduled to begin the summer of 2024.
"If this works well, the SALT project is creating a model ecosystem for translations and publishing of other neglected languages and literatures such as those of sub-Saharan Africa and South America," said Srikanth "Chicu" Reddy, professor in the Department of English Language and Literature and Interim Director of the Creative Writing Program at UChicago.
Getting to Know South Asian Cultures
Improved familiarity with South Asian literature will open up new vistas for readers. "When we get to know the art and literature of other cultures, we can connect with those cultures and foster an understanding of other people on a human level," said Rachel Galvin, associate professor in the Departments of English Language and Literature and Comparative Literature, a Spanish and French translator and leads the Translations Studies program at UChicago.
Grunebaum and Galvin are involved in cultivating UChicago undergraduate and graduate students to become translators. "At UChicago, there is a visibly growing interest from students in translation—both in theory and practice," Galvin said. "It's an exciting moment on campus for literary translation. The SALT project gives UChicago the chance to be leaders in translation."
During the next five years, those leading the SALT project are planning for up to 40 books to be translated in at least 16 different languages from among 31 major South Asian languages—a 120 percent increase in titles and twice the number of languages translated compared to the previous five years.
"SALT is an astutely planned effort to provide South Asian literature in translation with a much-needed boost of funding and training," said Daisy Rockwell, AB'91, AM'98, PhD'98, a winner of the 2022 International Booker Prize for her translation of Tomb of Sand by Geetanjali Shree. "The impact will be felt not just in the United States but also worldwide."
The SALT project is housed at UChicago, within the Humanities Division's Department of SALC, and will be run with a consortium of partner organizations, including the American Translators' Association (ALTA), English PEN, the British Council, Words Without Borders and several more.