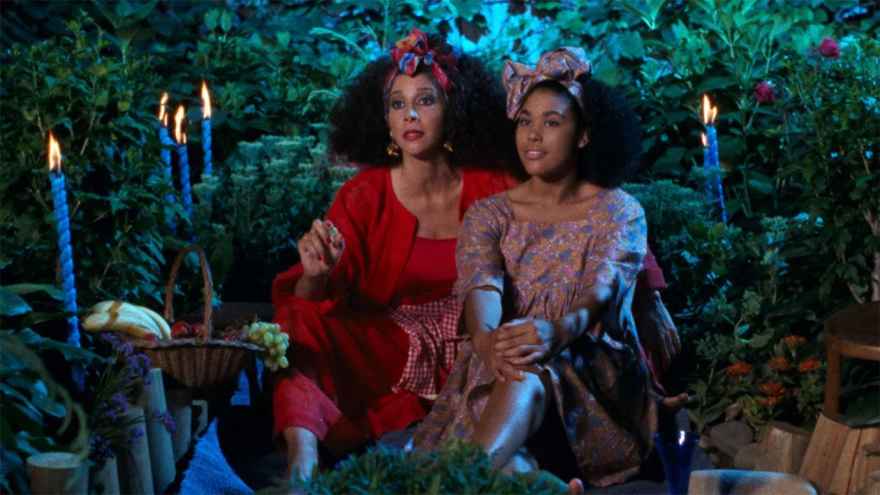 The following was published in UChicago News on Feb. 23, 2023.
By Tori Lee
In 1976, a group of artists organized the first Black women's film festival. The Sojourner Truth Festival of the Arts was a celebration of Black feminist art and a space that fostered collaboration between artistic mediums. It was also a call for industry changes needed for Black women's filmmaking to thrive.
Apart from two tributes, the Festival never happened on the same scale again—until now. Over four decades later, many of these same luminaries will reunite alongside the next generation of filmmakers.
The Sojourner Truth Festival of the Arts 2023 commemorates this historic event with a nine-week film series culminating in a symposium held March 2-4 at UChicago's Reva and David Logan Center for the Arts. All events are free and open to the public.
"This symposium is a way to think about continuities, ruptures and evolutions," said film scholar Assoc. Prof. Allyson Nadia Field. "It's a moment to honor the work that was done, but also think about the future of Black feminist film."
The 2023 Festival is co-organized by Field, founder of South Side Projections Michael Phillips, film scholar Hayley O'Malley, and filmmaker Yvonne Welbon. The group also includes Monica Freeman—an original co-organizer for the 1976 festival.
"This is one of the biggest reunions we've ever had," said Freeman, whose own films were included in the programs for both events. "It's been a long time—like 40-something years—since I've seen a lot of these people."
Freeman will join other original participants, contemporary filmmakers and local artists—over 60 women in total—in roundtable discussions about the history and future of Black feminist film. Other highlights include film screenings, poetry readings, and keynotes by 1976 co-organizer Michele Wallace as well as directors Julie Dash and Barbara McCullough.
1976: "We need a Black women's film festival"
New York in the 1970s was the epicenter of the Black Arts Movement, a period that combined activism and creative expression. Around this time, Freeman was working at various art spaces, including the Studio Museum in Harlem.
"I knew a lot of artists, so I was friendly with Faith Ringgold. She was saying, 'You know what we need? We need a Black women's film festival. I haven't seen that happen yet,'" said Freeman, who curated the festival's film programming. "And I said, 'Well, sounds good to me."
The weeklong "festival of literary, visual, and performing arts, featuring films and video by and about black women" took place over Mother's Day. By 1976, Black feminist literature and visual arts were firmly established with figures like Audre Lorde and Faith Ringgold leading the way. Film was the new kid on the block.
In 1976, there had not been a feature-length film directed by a Black woman, and there wouldn't be one with a general theatrical release until Julie Dash's Daughters of the Dust (1991). Most of the films screened at the Festival were short, some of them thesis projects by recent graduates shot on Portapaks and 16mm film.
By linking the young practice with more established art forms and figures, the Festival helped solidify filmmaking within the Black feminist art tradition. It also created a space for inspiration and collaboration.
"It was such a healthy environment," Freeman said. "The way women would help each other."
The Festival also addressed the industry issues that prevented Black feminist film from thriving. Professional film schools had begun to crop up, but few women filled their cohorts. Distribution and publicity were also major problems. The Festival became one of few places where these films could be seen.
"What I did try to do when I made films, and also when I program, is to include everybody I can find," Freeman said. "I wanted everybody to have a shot and have a chance to show their work. I still feel that way."
2023: "Passing a baton"
Film scholar Hayley O'Malley first heard of The Sojourner Truth Festival while listening to an interview with Freeman embedded deep in an archive. From there, O'Malley connected with Freeman and over 70 possible participants—reconstructing an important historical event mostly lost to time.
When O'Malley reached out to Phillips and Field at UChicago, an idea to screen some of the original films took hold. Soon one screening became nine—a film series became a full-blown festival. "We thought, 'Let's tap into the expertise and enthusiasm across the University to bring all the filmmakers together in conversation with each other as well as new filmmakers,'" Field said.
Field's course "Creating a Different Image: Black Women's Filmmaking of the 1970s-90s" was developed jointly with the Festival—allowing students the opportunity to introduce films throughout the series and prepare program notes.
Tight close up shot of a young woman's face—half in a greenish yellow light and half in a red light.
Still from experimental short film "Four Women" (1975) directed by Julie Dash. The film was screened as part of the "Open Classroom" initiative of the Film Studies Center and the Department of Cinema and Media Studies, where members of the public were invited to join students for viewing and discussion.
"We're trying to show this really robust tradition of Black feminist filmmaking," said O'Malley, an assistant professor of cinema at the University of Iowa. "Even though there's more recognition for Black women filmmakers now, their work, especially from earlier generations, really remains under-appreciated."
The symposium will pay homage to the past with a special tribute to Madeline Anderson, who began making documentaries in the 1950s and, according to Freeman, was the "grandmama of Black women's filmmaking." Anderson also received the 1976 Festival's "Woman of the Year Award." Now in her mid-90s, Anderson is in production of her latest film.
The upcoming symposium nods to the original in many other ways including poetry readings and panel discussions on issues that persist in the industry today. "We're all hoping that this symposium can serve as not only a gathering that celebrates the past, but also an opportunity to brainstorm about the future," O'Malley said.
This commitment to fostering community stands out as the strongest thread between the two events with planned time for reconnection and opportunities for mentorship.
"I'm excited that people are coming together," Freeman said. "It's like passing a baton. It's a jumpstart for the people who will continue on knowing that this happened and that this could continue to happen. It's an important thread."
—Tickets and a full events schedule for The Sojourner Truth Festival of the Arts 2023 symposium are available here. Events are both in-person and virtual.
The Festival is presented by UChicago's Film Studies Center, the Reva and David Logan Center for the Arts, South Side Projections, and Sisters in Cinema. It is also co-sponsored by nearly 20 divisions and centers across the University as well as several outside partners.