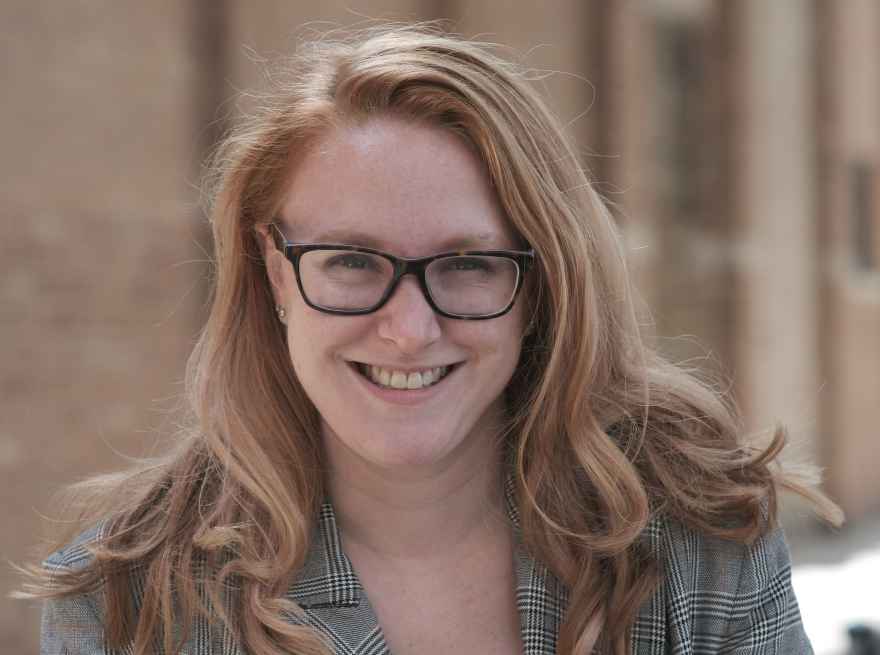 More than 100 staff members work in the Division of the Humanities. We'll introduce you to our staff in this continuing series.
Sarah Brock
Director of Recruitment
Dean of Students Office
What do you like most about your job?
The best part of my job is connecting with people. Whether that means I'm answering questions from prospective students, learning about faculty research interests, or participating in a lecture or workshop, I like being part of the University community and celebrating it with others.

What was the last good book you read?
Ooh! This is a tough one. I'm an avid reader, I'm not sure that I can pick just one. Recently, I've been into science fiction fantasy. I really enjoyed Nghi Vo's Siren Queen and Tochi Onyebuchi's Goliath. I'm also very much looking forward to R.F. Kuang's Babel.
You might work with me if …
Your work supports prospective students. I believe a successful recruitment strategy touches on everything from the Division's web presence to the way we communicate who we are and what we do. In many ways, my work will intersect with just about every aspect of the Division, so that I can be prepared to answer questions, share resources, and help prospective students truly understand the Humanities at UChicago.
If you could instantly become an expert in something, what would it be? Why?
Hmm, probably I would do something practical like web development. I'm interested in the user experience generally, and I'd love to be able to improve design and engagement online. It would also be a good idea to know how to swim.