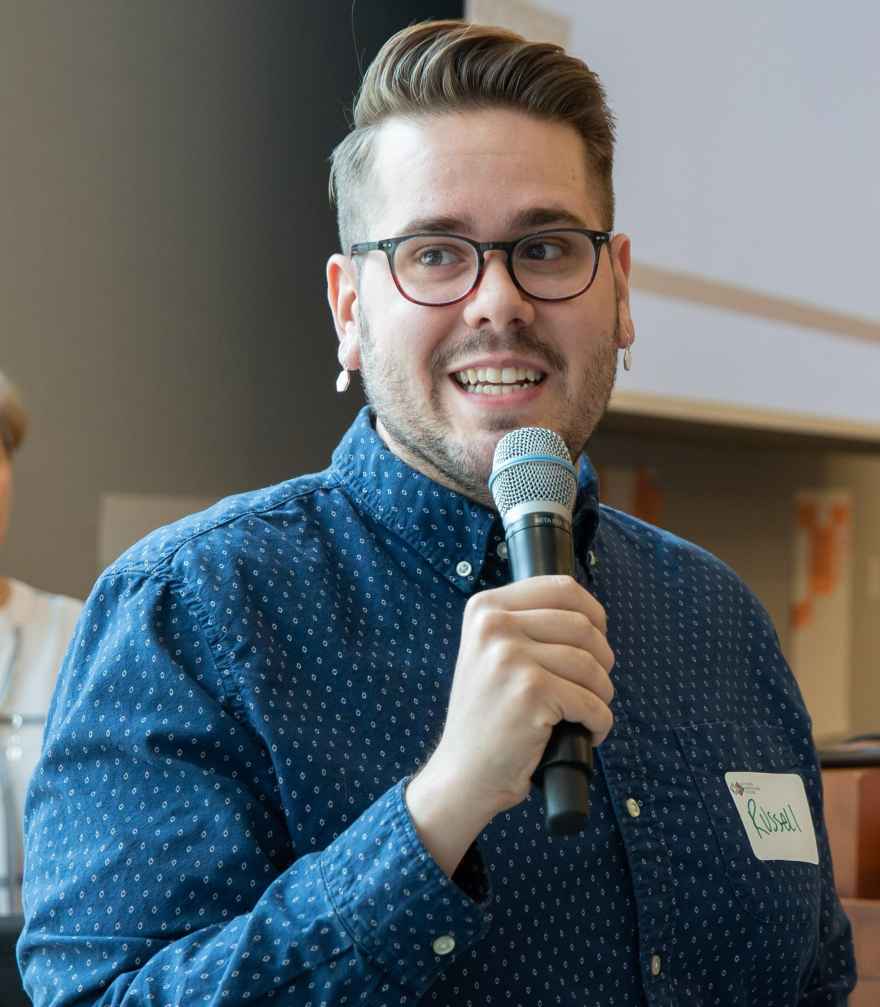 More than 100 staff members work in the Division of the Humanities. We'll introduce you to our staff in this continuing series.
Russell Pagano
Assistant Director of Alumni Relations and Development;
Division of the Humanities
What do you like most about your job?
I am honored to play a role in maintaining and growing the financial support available to students and faculty in their pursuit of expanding the collective knowledge of the Division and the University at large.
What was the last good book you read?
The Vanishing Half by Brit Bennett, a historical fiction novel that follows the lives of two identical twin sisters and their experiences with racism and colorism from the 1940s to 1990s. I recommend that you read it before the upcoming HBO series, with executive producer Issa Rae, comes out!
You might work with me if …
You receive philanthropic funds that support your work or are involved in projects or events that are of interest to our donors and community.
What do you like best about the holiday season?
I like spending extended, uninterrupted quality time with family and friends. And pie. I really love pie.