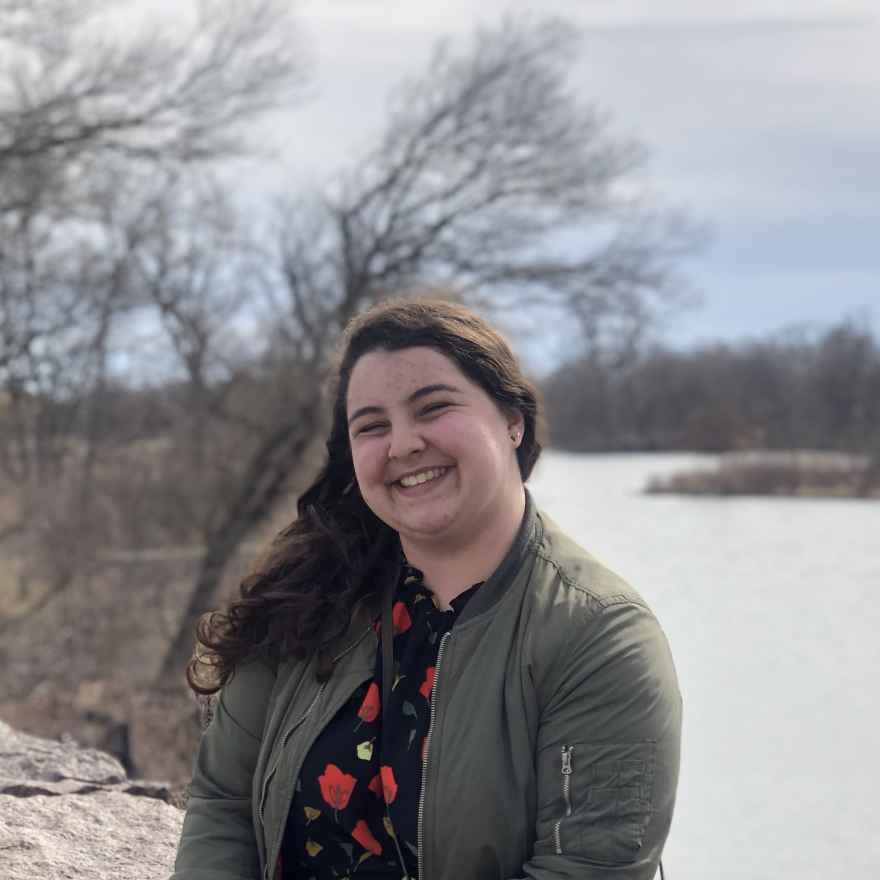 More than 100 staff members work in the Division of the Humanities. We'll introduce you to our staff in this continuing series.

Katie Kahal,
Student Affairs Administrator 
Department of English Language and Literature
What do you like most about your job?
The students are easily the best part of my job. I love hearing about their projects, from undergraduate theses to the PhD dissertations to departmental events that they want to put on. I enjoy helping them navigate the department to support their ideas. I'm also fortunate enough to have wonderful coworkers who are an invaluable resource in figuring out how to get things done, or at least the best person to contact if none of us are sure.
What was the last good book you read?
I finally got around to tackling Middlemarch by George Eliot. I've had it recommended to me so many times at the English department (it's a bit inevitable that you get book recommendations around here) and can confirm it's worth the read. If I can cheat and name a second, This is How You Lose the Time War by Amal El-Mohtar and Max Gladstone is probably my favorite read of 2021 so far.

You might work with me if ...
… you need help with English department course scheduling, PhD student requirements, or undergraduate major milestones.

What are some of your favorite podcasts?
You're Wrong About with Michael Hobbes and Sarah Marshall is such a wonderful exploration of misconceptions from 80s/90s culture. It's my go-to when commuting around Chicago or taking a walk in Hyde Park to enjoy the springtime!