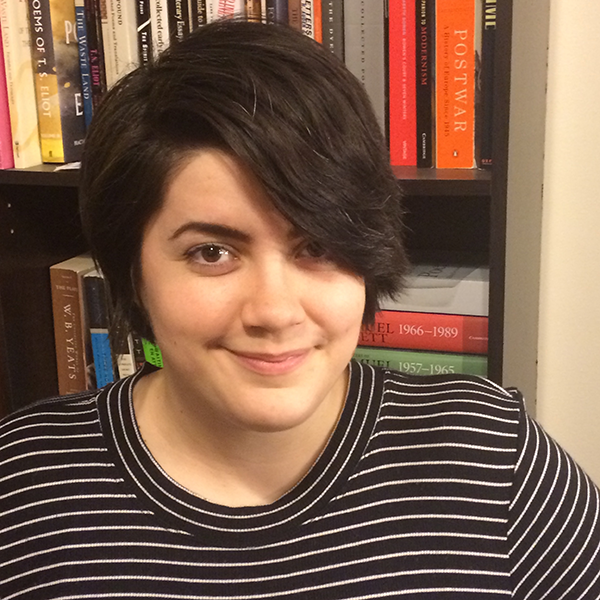 More than 100 staff members work in the Division of the Humanities. We'll introduce you to our staff in this continuing series.
Traci Verleyen
Department Coordinator, Cinema and Media Studies
Office: Classics, 304
What do you like most about your job?
The faculty and students in my department are the best part of my position, and I like knowing the work I do day-to-day helps to support those around me.
What was the last good book you read?
I'm finally getting around to reading a lot of books I've owned forever but never picked up, so I recently finished both Brideshead Revisited by Evelyn Waugh and Remains of the Day by Kazuo Ishiguro.

You might work with me if you need...
…assistance cross-listing courses in Cinema, co-sponsorship of events, answers to admissions questions, coordination with the Film Studies Center, and pretty much anything related to the Cinema BA or PhD program.
Since its almost Valentine's day, do you have a favorite romantic comedy? If so, why is it your favorite?
I would have to say Emma (1996) mainly due to my almost life-long devotion to Mr. Knightley. I've always had a soft spot for adaptations of Austen - I've seen the Pride and Prejudice series from 1995 too many times to count - but Emma has always been my top choice.