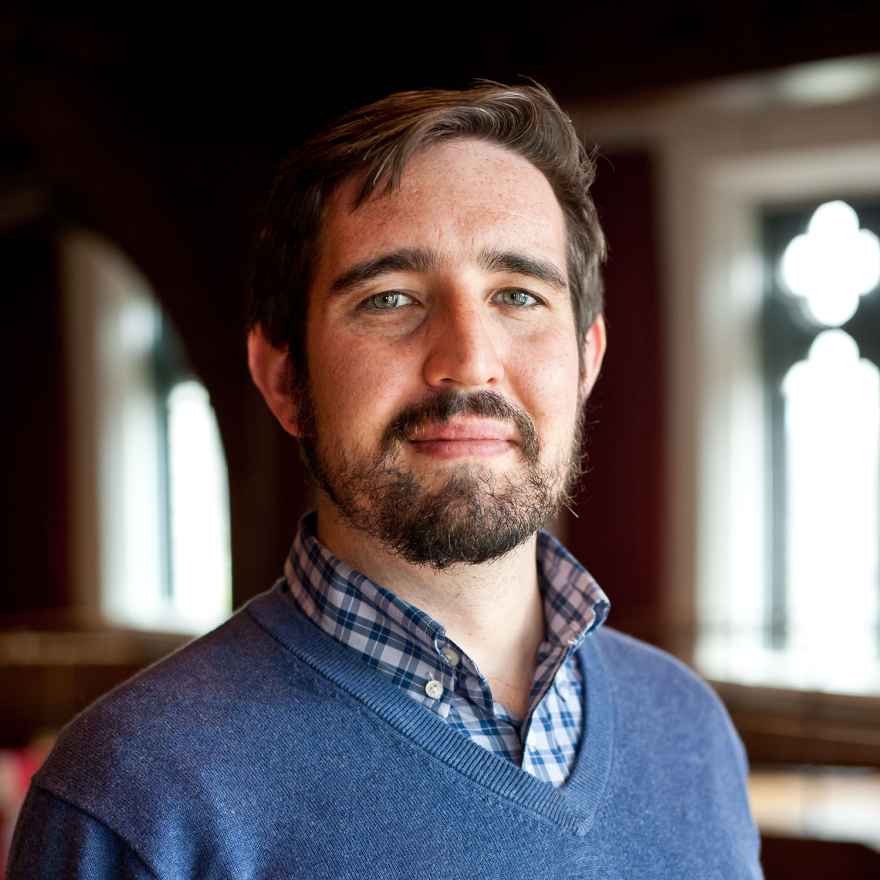 More than 100 staff members work in the Division of the Humanities. In this continuing series we'll introduce you to a few of them.
Peter Gillette
Academic Affairs and Operations Manager, Department of Music
Office Location: Goodspeed Hall 310
What do you like most about your job?
The music students and faculty are so productive, positive, and appreciative. That attitude and culture is very energizing.
What was the last good book your read?
T. Geronimo Johnson's Welcome to Braggsville (2015) is a razor-sharp academic satire that careens into Great American Novel territory. The too-clever, smug dialogue sounds like something you would overhear in line at Plein Air. Johnson's sprawling novel gobbles up the low-hanging fruit on its way to a dark comic realism richer than any "think piece" about American culture that you read in 2016. 
What's your favorite holiday activity in Chicago?
I don't usually enjoy large crowds, but Christkindlmarket is becoming a family tradition. You won't even know what you're in line for, but that's okay.
You might work with me if you need …
Often, I will be the person who helps someone from within the music department navigate external university processes (finances, facilities, HR, academic affairs, etc.)…and to help route work to the other staff members within our department, who are all so knowledgeable.