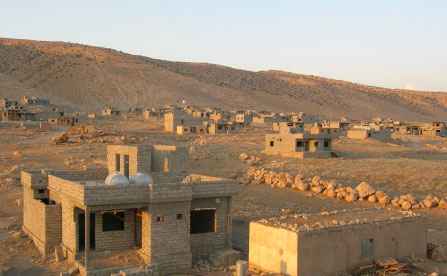 Violence erupted on the mountains of Sinjar during Matthew Barber's research visit to the Dohuk region of northern Iraq. In response, Barber has turned his attention to documenting the Yazidi refugee crisis in a number of international media outlets. 
"The Yazidis are keenly aware that they are the targets of a genocidal impulse," wrote Barber in the New Statesman. As Barber, a graduate student in Near Eastern Languages and Civilizations focusing on Islamic Studies and Yazidism, explained on NPR, the extremists believe "the Yazidis are a polytheistic minority that doesn't deserve to exist."
Traveling throughout the Dohuk governate to visit refugee destination areas, Barber has heard tales of desperation and hysteria. "I've met countless Yazidi people since the crises began...These people have some very horrific tales," Barber told the BBC. "We have seen a state of mass hysteria and panic."
He has also listened to heartbroken families whose relatives were unable to escape from the mountain. "I have been with a number of families who are receiving calls from people who are imprisoned," Barber told Radio France Internationale.
As the crisis continues following American intervention, Barber continues to document the stories of refugees via his twitter feed @Matthew__Barber.
Read and hear more of Matthew Barber's reports at:
NPR
BBC
Radio France Internationale
National Geographic
New Statesman
The Huffington Post