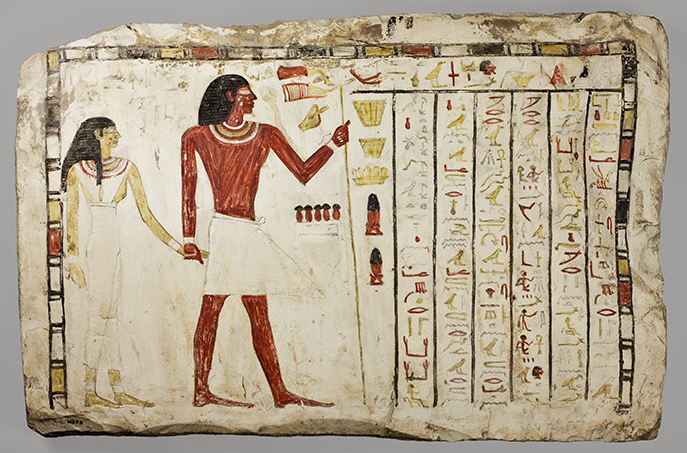 A new exhibit at the Oriental Institute curated by two Division of the Humanities scholars explores how the living cared for the dead in ancient Mesopotamia, Egypt, and the Levant.
Near Eastern Languages and Civilizations Associate Professor David Schloen and Virginia Herrmann, PhD'11, co-curated "In Remembrance of Me: Feasting with the Dead in the Ancient Middle East." Schloen and Herrmann structured the show around two themes: food and drink offerings to the dead and the effigies constructed by the living to remember and interact with the dead.
As special exhibits coordinator Emily Teeter, PhD'90, told WBEZ, "Cultures all over world, in all different periods in all areas of the world have done this, have had some way of maintaining contact their deceased ancestors."
The exhibit draws on knowledge gained from the 2008 discovery of a funerary monument in Zincirli, Turkey. "The text gave us a whole new understanding of the ancient belief system in eastern Turkey and northern Syria," Herrmann told UChicago News.
"In Remembrance of Me: Feasting with the Dead" runs through January 2015.