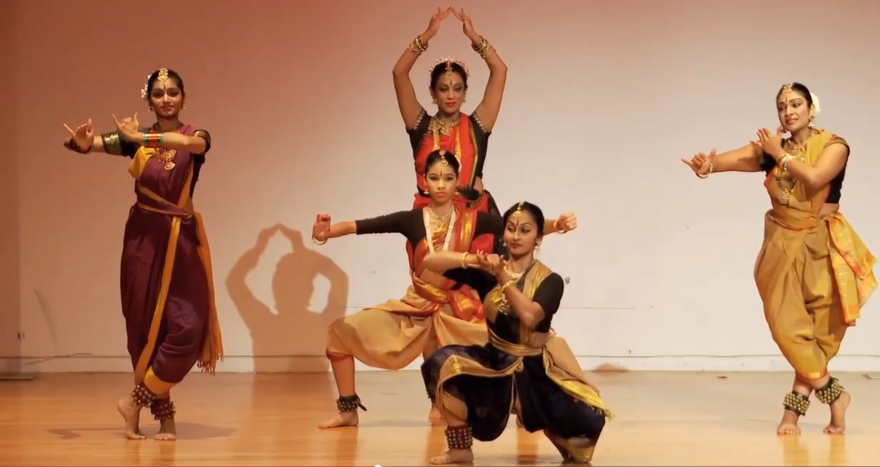 Watch faculty members and graduate students from the Division of the Humanities take on the Chicago Humanities Festival 2013 theme "Animal: What Makes Us Human." The six scholars, from the Departments of Cinema and Media Studies, Classics, English, Near Eastern Languages and Civilizations, Philosophy, and South Asian Languages and Civilizations offer unique perspectives on the question of what makes us human. The six videos are linked below, or view them as a playlist.
·       "Dancing the Divine: Hindu and Buddhist Stories" – South Asian Languages and Civilizations graduate student Abhishek Ghosh, together with Kalapriya Dance interpret Hindu and Buddhist tales on how the divine manifests on earth.
·       "Darwin and Intelligent Design: Morality in Natural Selection" – Robert J. Richards, Morris Fishbein Distinguished Service Professor of the History of Science and Medicine, considers the role of God and morality in Charles Darwin's theory of natural selection.
·       "Different Foods = Different Dudes" – Gil Stein, Professor of Archaeology and Director of the Oriental Institute, illustrates how studying animal remains in zooarchaeology advances knowledge of early civilizations.
·       "Ethics Behind the Lens" – Cinema and Media Studies Professor Jacqueline Stewart, AM'93, PhD'99, joins Gordon Quinn AB'65 for a conversation on ethics in documentary filmmaking.
·       "Frankenstein: Defining the Monster" ­­ – Assistant Professor of English Heather Keenleyside, AM'03, PhD'08, discusses how the landmark publication of Frankenstein blurred the line of what it meant to be human.
·       "The Iambic Animal: Animals in the Poetic Imagination" – Professor of Classics Mark Payne looks at the place of animals within classic and contemporary verse.
Animal studies is also a thriving topic of research on campus. The Council on Advanced Studies sponsors an Animal Studies Workshop, interdisciplinary group of graduate students and faculty who engage with animals, representations of animals, and human-animal relationships. The workshop will host an upcoming conference, "Why Do Animal Studies?," on April 3–4, 2014.