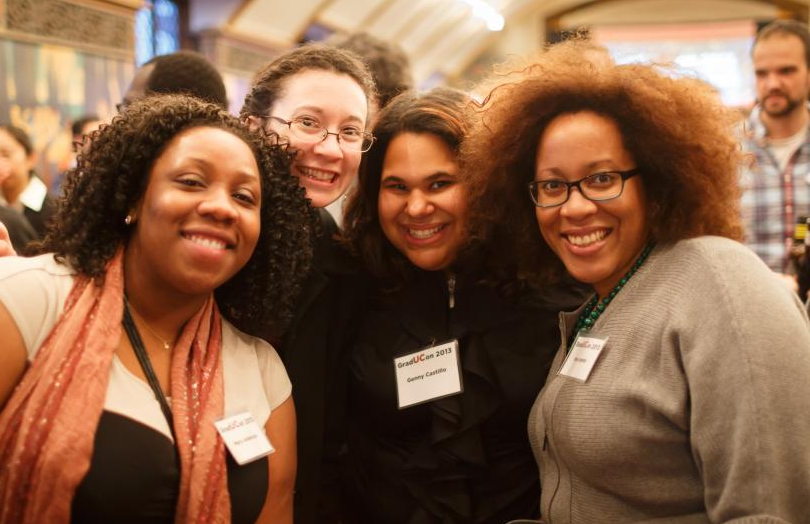 A record number of graduate and postdoctoral students, alumni, and faculty members participated in the fifth annual GradUCon, a daylong career and professionalization event to help graduate students prepare for the job market within and outside academia.
The conference featured a resume workshop, nine panel discussions, and a reception where attendees could connect with University alumni. The panels reflected the multiple career paths available to graduate students, focusing on careers in art museums, K-12 education and community colleges, working abroad, and more.
Tableau, the alumni magazine for the Division of the Humanities, regularly features alumni who pursue non-academic careers. Learn more about how graduate study at the University of Chicago can lead to a successful career:
Find out more about the 2014 GradUCon at UChicago news.