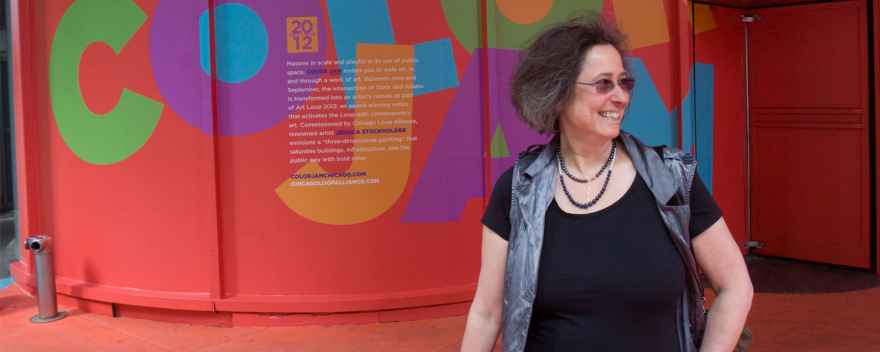 The College Art Association (CAA) will honor the teaching and research of several faculty members from the Division of the Humanities at its 2014 Annual Conference on February 12-15.
Jessica Stockholder, Raymond W. and Martha Hilpert Gruner Distinguished Service Professor and Chair of the Department of Visual Arts, will deliver the conference's keynote address on Wednesday, February 12, at 5:30 p.m.
The CAA will also honor W.J.T. Mitchell, Gaylord Donnelley Distinguished Service Professor of English Language and Literature, with the Distinguished Teaching of Art History award. Established in 1977, the award honors an individual engaged in teaching art history for most of his or her career. The CAA gives the award based on a range of criteria that includes inspiring students to pursue the humanities as well as outstanding success in both scholarly and class presentation.
William Pope.L., Associate Professor in the Department of Visual Arts, will be interviewed as part of the conference's annual Distinguished Artists' Interviews series on Friday, February 14, at 2:30 p.m. UChicago staff members Hamza Walker, Associate Curator and Director of Education at The Renaissance Society, and Zachary Cahill, coordinator and lecturer in the Department of Visual Arts, will lead the conversation with Pope.L.
These honors follow the announcement of two UChicago faculty members, Claudia Brittenham and Cécile Fromont, as recipients of the CAA's Millard Meiss Publication Fund grants. This grant supports manuscripts that have already been accepted by a publisher but cannot be printed in its most desirable form without additional funds.