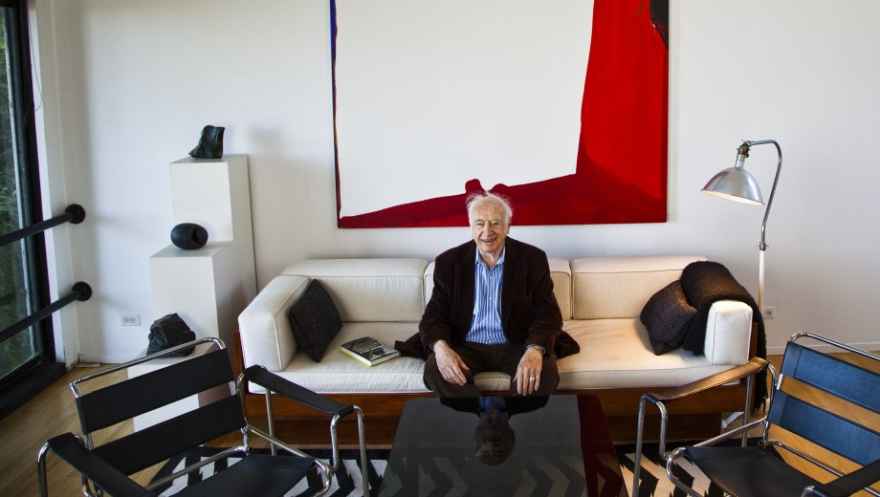 In the recently-published biography Peter Selz: Sketches of a Life in Art, author Paul J. Karlstrom details Peter Selz's illustrious career as an art historian, which Selz states "has consisted of looking at art that I think is excellent--whether German expressionism then or Morris Graves now--that deserve to be seen and is on the periphery." Selz, now 93, has written over fifty books and articles on art and art history, and befriended artists such as Mark Rothko and Sam Francis. He also formed friendships with several artists he met during his time as a graduate student at the University of Chicago.
After escaping Nazi Germany at the age of 17, Selz attended the University on the GI Bill, studying Art History under professors Ulrich Middeldorf and Joshua C. Taylor. In 1954, Selz earned his PhD with a 600-page dissertation that examined the work of artists such as Kandinsky, Beckmann, and Emil Nolde within social and political contexts. It became an extremely influential book within the field, German Expressionist Painting, and is still in print.
In the 1960s, Selz became a professor of art and founding director of the Berkeley Art Museum at the University of California. His home in Berkeley is a testament to his long and thriving career--it contains works such as a Beckmann self-portrait and the painting Iris (pictured), a gift from Sam Francis. Far from retiring, Selz remains dedicated to writing, teaching, and curating.
More information about Selz's work, including his connections to the University, can be found in the fall issue of Tableau.