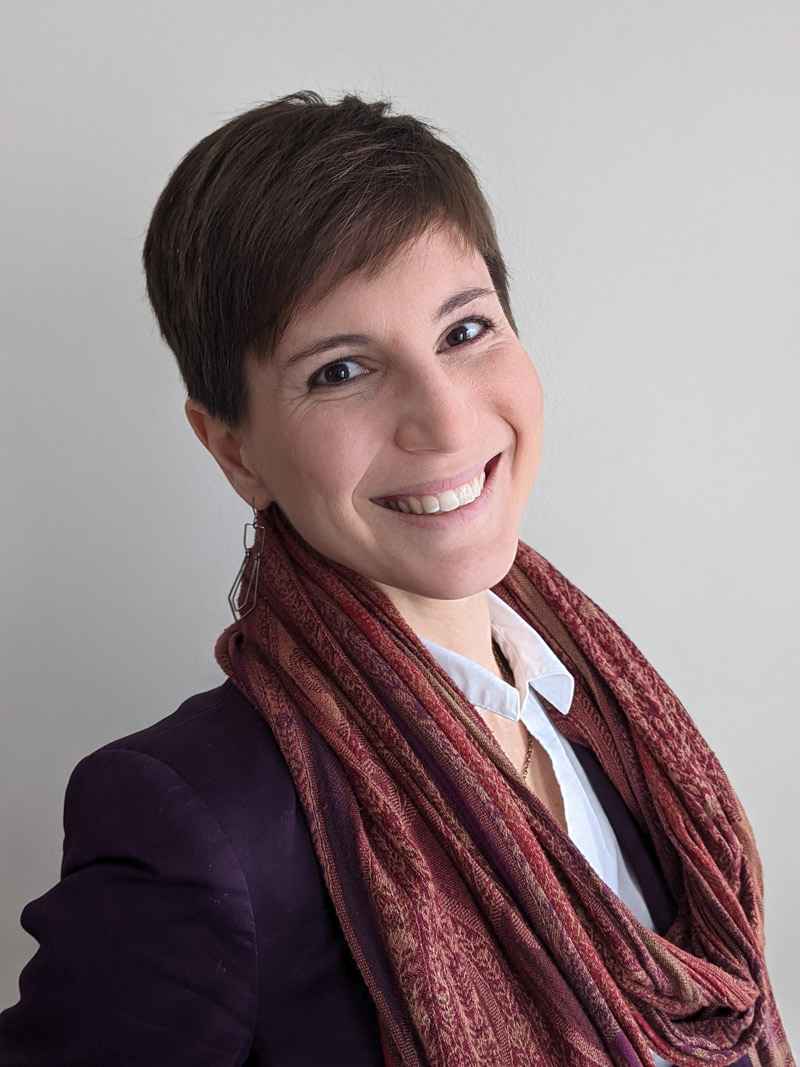 More than 100 staff members work in the Division of the Humanities. We'll introduce you to our staff in this continuing series.
Vanessa Armand
Operations Administrator
Chicago Language Center
What do you like most about your job?
I can bring together all the elements of my rather eclectic educational and professional experience. Coming from a decade of classroom teaching, I worried that the transition to administration this year would be challenging. I'm finding that in this role, however, I can remain connected to students and pedagogy while also tapping into my more fine-grained organizational skills (obsessions?) and my design background. My typical day can often involve diving deep into spreadsheets, followed by engaging with students about our various programs, and onto planning and marketing for our events. There's always something exciting going on, and I am grateful to be part of such a groundbreaking and supportive group of colleagues who encourage me to bring all my skills to work each day.
What was the last good book you read?
I recently discovered that I have an avid love of historical fiction, and as such, I can't get enough of Kate Quinn's novels. The first batch I read are set in World War II and the Cold War. Expertly researched fictional reworkings of real, remarkable lives and events, these books (The Diamond Eye, The Rose Code, The Huntress, and The Alice Network) elevate the incredible, oft-overlooked and uncelebrated achievements of women in the 1940s-1960s. Apart from Quinn's riveting writing, something I absolutely love about her books is that they each contain her lengthy bibliography, archival appendix, and extensive author's notes about what was factual vs. inspired vs. invented and about the decision process she used in weaving together fact and fiction.
You might work with me if …
... you are participating in a Language Center event, like an in-person workshop or reception, or if you are paying or being paid by the CLC. I also answer the phones, so if you call us in Cobb, you may speak to me. If you work with students who are participating in global engagement, you can reach out to me about the undergraduate Global Honors program.  
What have you found surprising when learning a new language?
In pursuing advanced proficiency in French, I discovered a different personality that emerged with my acquisition of the language and culture.