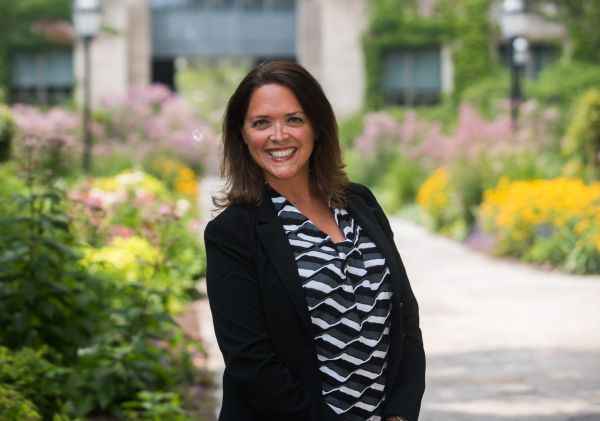 More than 100 staff members work in the Division of the Humanities. We'll introduce you to our staff in this continuing series.
Shea Wolfe
Dean of Students and Associate Dean
Office of the Dean
What do you like most about your job?
As the Dean of Students, I enjoy assisting students with any issues or concerns that may arise and help them navigate UChicago's support mechanisms. My position also allows me to work with world-renowned faculty and a collaborative divisional staff to assist in meeting the needs of our students. I enjoy hearing from students about their research interests and am always excited to stand on the Convocation stage with so many distinguished graduates.
What was the last good book you read?
The Empire of Pain: The Secret History of the Sackler Dynasty by Patrick Radden Keefe. It was an engrossing tale of greed, family drama, and the destruction of so many communities through the opioid epidemic.
You might work with me if …
You have questions about the new funding model, pedagogical training plan requirements, divisional policies and processes as it relates to students, or if you are working with a student in crisis or other financial, mental health, or medical emergency.
What's your favorite way to unwind after a busy day?
I enjoy spending time with my family. I have two boys—ages 10 and 13—who are very active in sports and other activities. My husband and I are University of Iowa alumni and enjoy going back to Iowa City for football and basketball games. I also love anything involving popular culture. So I can always be found watching a new TV show, seeing all of the Oscar-nominated movies, or reading a good book.