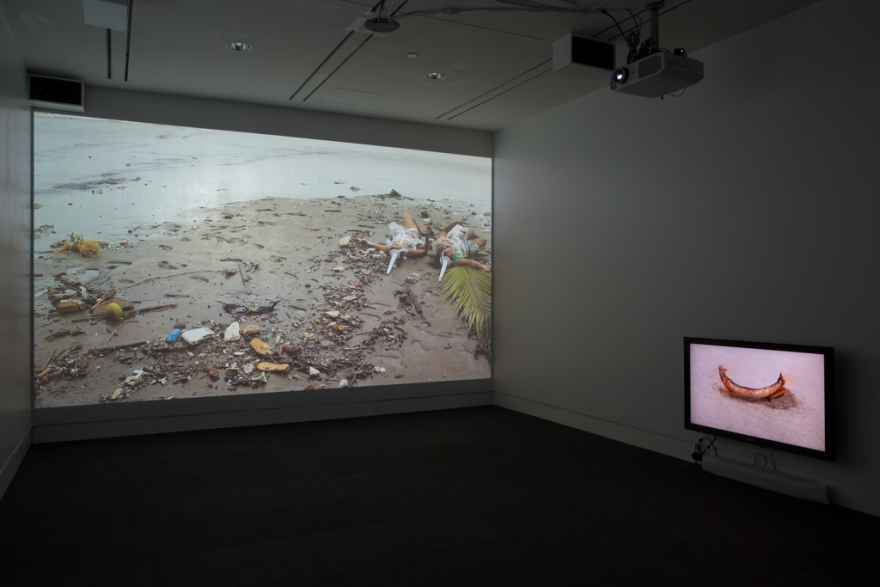 Unsuspending Disbelief curator and Professor of Visual Arts Laura Letinsky answered a few questions about the exhibit and the curatorial process. Unsuspending Disbelief is on display through March 15, 2016, at the Reva and David Logan Center for the Arts.
What inspired Unsuspending Disbelief?
This show was an opportunity to address an ambivalence I have about the use of photography to articulate the "real."  On the one hand, the information a photograph provides relates directly to what it pictures. However, the picture is not the same as what is pictured. Even though we realize the photograph is not real or true, why do we respond as if they are real simply when they are proclaimed as so?  What is at work here, and what is maligned in this rhetoric?
You are a professor and a working artist. What does curating a show like this do for you in your own work?
Good question! It has provided an opportunity to clarify what is at stake for me in my artistic work. Also, the exhibit allows for another means to think through photographs (albeit not my own), and to participate with other artists in a shared dialogue, much like an edited collection of essays might offer its scholars.
When discussing the "real", why is it important to acknowledge the photographic lens? 
A seemingly simple yet allusive problem. The only thing real about a photograph is that it's a photograph. Yet this medium's ubiquity and similarity (but not sameness!) to our vision is such that we tend to think of the photograph as tantamount to our experience in the world. Rather, photography is part of a circuit of consumption i.e. looking, and production, that is, making of our world, our experience, our "real."
Do you have a personal favorite piece in the exhibit? 
I love them all. The biggest surprise has been Tejal Shah's video installation, Between the Waves. A post-apocalyptic, futurist fantasy—its breathtaking beauty and lyricism continue to enchant.
What do you hope visitors come away with from the exhibit?
A nuanced engagement with the image not as a truth teller, nor complete fiction, but rather a mediation that tells stories and asks questions. The very best images are propositions in which to revel and reveal.